I hate when people post about politics on Facebook. I hate when I read things by so-called experts that are clear opposition of the right way of thinking, you know my way. I hate that hating everything is clearly a symptom of me not being good to myself and mainly I hate that what I don't like in others, is what drives me crazy about myself. Sigh.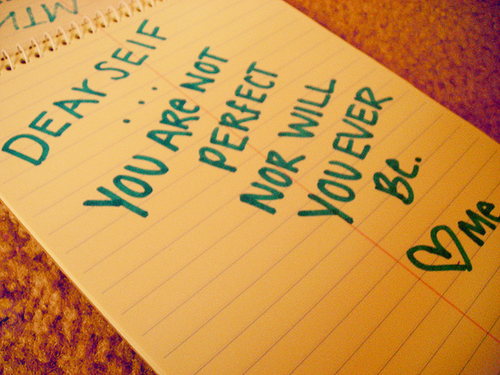 After an incredible two weeks wherein my play opened, my mom came to town, another exciting creative project was born and generally the sky was blue and the world broke into a happy musical number, I crashed. See, the thing about this HIV gig is that going non-stop can really wear a body out. Sure, I received the messages like "Hello, we need to lay down" and "Excuse me can we get a freaking vitamin up in here!?!" But I didn't listen. I've been busy and things are fantastic so why should I take time out to take care of myself? Well the short answer is even though I'm healthy and I live with a "chronic manageable disease", I simply can't burn the candle at both ends. When I first got diagnosed, my doctor told me "Listen, you and stress are over. Nothing wreaks more havoc on a compromised immune system than stress and pushing yourself too hard."  This sage advice has rung in my ears over the past 3 years of living with this condition. Until recently. In November stress wound me up in the hospital. So through the not so subtle head cold and body ache I got over the weekend, I finally paid attention.
Here's where I get back to that open paragraph. I know about freaking time. This morning, I don't feel great physically so as I peruse Facebook or read articles online I get more and more bitchtacular and before I know it I'm in a foul mood. My sick puppy brain tells me that not feeling great gives me a hall pass to act like a cynical jerkface. But then a miracle happened as I was reading this study that really pissed me off, I'm not angry. I don't hate everything. And I can stop feeling emotionally bad even when my body feels like it got hit by a bus. Mainly, I'm annoyed by behaviors that I don't like in myself. As usual, the person out to get me and make me feel shitty is the dude in the mirror. Being preachy or entitled or always right or stubborn or judgmental are character defects that still pop up in me . Naturally spotting them in others is something I am very good at. The missing ingredient here that lead to morning of crabbiness was meditation and prayer. I had an old sponsor who told me to pray before I turned on my computer or looked at my phone everyday. Again more advice that I don't always follow. Obviously.
But the good news is this, nobody got hurt. I didn't fire off a bunch of "Go screw yourself" emails. I didn't cuss out my husband. I didn't open a beer because the world was out to get me. I saw it happening. I prayed. I stopped and flipped the script. I laughed at how terrible I was being. And that little but revolutionary change right there is reason enough to smile even though I'm sneezing.